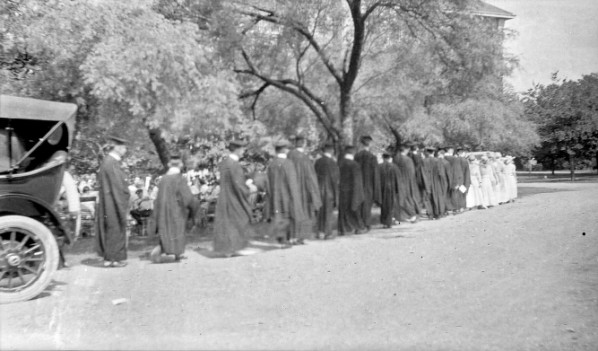 Here are the salary surveys for all colleges* in Ontario, Canada.
Algonquin College, Ottawa
Cambrian College, Sudbury
Canadore College, North Bay
Centennial College, Toronto
Collège Boréal (French), Sudbury
Conestoga College, Kitchener – On the left sidebar, select the department (e.g. "Engineering & IT") that you are interested in.
Confederation College, Thunder Bay
Durham College, Oshawa
Fanshawe College, London
Fleming College, Peterborough
George Brown College, Toronto
Georgian College, Barrie
Humber College, Toronto
La Cité collégiale (French), Ottawa
Lambton College, Sarnia
Loyalist College, Belleville
Mohawk College, Hamilton
Niagara College, Welland
Northern College, Timmins
St. Clair College, Windsor
St. Lawrence College, Kingston
Sault College, Sault Ste. Marie
Seneca College, Toronto
Sheridan College, Oakville
* In Ontario, "college" means a vocational/technical college with diploma and certificate programs of one, two, or three year's duration. They are not the same as American junior/community colleges (which offer degree-level courses that can be applied directly to a four-year degree). Some Ontario colleges offer career-focused four-year degree programs (engineering, nursing, accounting). There are also articulation/transfer agreements where you can gain partial to full advanced standing in four-year degree programs at colleges or universities. Some colleges partner with universities for program delivery, a common example being four-year nursing degrees that are delivered primarily by a more local college with the degree being granted by a more central university (though the university will also offer a competing degree delivered entirely on its own campus).